Dustin Fillmore enjoys problem-solving and using his analytical skills to resolve our clients' cases. Dustin has experience handling civil cases in litigation and arbitration, with an emphasis on construction disputes, and plans to use that experience and perspective to focus on business transactions. Having an eye toward real estate and property issues, he supports multiple attorneys in their varied practice areas. Dustin enjoys the learning that comes with such broad exposure and how it helps him stay current with his practice areas.
After earning his bachelor's degree from Southwestern University in Georgetown, graduating from The University of Texas School of Law, and launching his litigation career in Dallas, Dustin is happy to return to his hometown to join the McDonald Sanders team. He is passionate about music and loves playing his guitar, cooking, and spending time with his wife and daughter.
Education
Juris Doctor – The University of Texas School of Law, 2017
Dean's Achievement Award, Outstanding Student in Oil and Gas, 2016
Dean's Achievement Award, Outstanding Student in Bankruptcy, 2016
Texas Review of Law & Politics, Staff Editor
Bachelor of Arts in English and Music – Southwestern University, 2012
 
Bar & Court Admissions & Certifications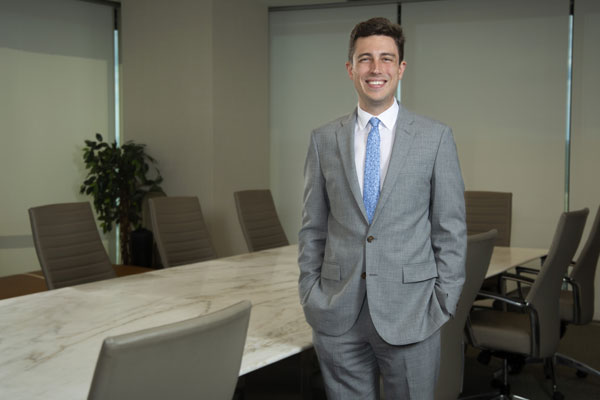 Representative Experience & Services
Dustin's practice focuses on business transactions in real estate, energy, and finance. He assists other attorneys at the firm on a broader range of matters.
Previously, Dustin interned with a United States Magistrate Judge for the Northern District of Texas, a Criminal District Court in Tarrant County, and the State Office of Administrative Hearings. He has also performed title clearance work related to properties across Texas for a national title insurance company.