Rick Sorenson, board certified in commercial real estate law by the Texas Board of Legal Specialization since 1993, offers more than 40 years of experience helping clients across several commercial sectors with their business and litigation matters. From operations, governance, transactions, financing, contracting, and sales and acquisitions, to all things real estate, including construction and energy, he provides seasoned representation in the boardroom and the courtroom.  Rick counts each day on the job as a chance to learn and bring skilled, clear-eyed counsel to clients and help not only with their problems, but with the realization of business and personal opportunities.
Motivated in part by a desire to understand the law, make a difference, and be a significant part of solutions accomplished the right way, Rick wants to prevent people from being intimidated by the legal process. He derives satisfaction from helping friends and clients overcome challenges, but also in assisting their growth while operating McDonald Sanders at a high level.
Rick is originally from Columbia, South Carolina, but he has lived all over Texas, from Anson, Rule, Midland, Colorado City, Lubbock, and Austin, before making Fort Worth his home. He treasures the city for its iconic streets, including the Main Street run from the Courthouse to the Convention Center and Exchange Street in the Stockyards, and for its vibrant Museum District and the view of the west side from the Lancaster Bridge. While Rick's time always seems to be at a premium, once in a while he enjoys taking in local sports and the arts and catching his breath in the outdoors while boating, hunting, or fishing.
Education
Juris Doctor – The University of Texas School of Law, 1977

Legal Research Board, Member

Phi Delta Phi

Honor Council, Member

Bachelor of Business Administration, Texas Tech University, 1974
Bar & Court Admissions & Certifications
State Bar of Texas, 1977

Board Certified in Commercial Real Estate Law, Texas Board of Legal Specialization

United States Supreme Court

United States District Court of the Northern and Eastern Districts of Texas
Awards & Recognition
Best Lawyers by Best Lawyers Rankings: 2020 (Commercial Litigation; Real Estate Law)
Top Attorneys by 360 West Magazine: 2019 (Real Estate)

Texas Super Lawyers by Thomson Reuters: 2003, 2004, 2011-2017 

Top Attorneys >5 Years of Practice by Fort Worth, Texas Magazine: 2017-2021 (Real Estate)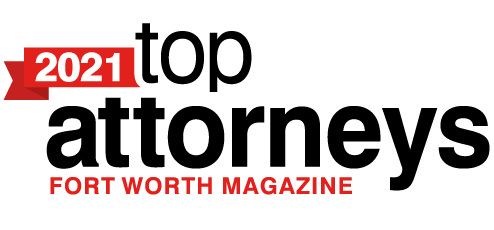 Law Day 2020 Professionalism Award by the Tarrant County Bar Association
Professional Affiliations & Organizations
State Bar of Texas, Antitrust Law Section, Member

State Bar of Texas, Business Law Section, Member

State Bar of Texas, Business Litigation Section, Member

State Bar of Texas, Construction Law Section, Member

State Bar of Texas, Labor & Employment Law Section, Member

State Bar of Texas, Oil & Gas Law Section, Member

State Bar of Texas, Probate & Trust Law Section, Member

State Bar of Texas, Real Estate Law Section, Member

Tarrant County Bar Association, Member

Texas Bar Foundation, Sustaining Life Fellow

Tarrant County Bar Foundation, Sustaining Charter Fellow

National Association of College and University Attorneys (NACUA), Member

Electric Cooperative Bar Association, Member

Texas Association of Bank Counsel, Member

Texas Access to Justice Commission, Champion of Justice Society Advocate
Volunteerism & Community
Cook Children's Health Foundation, Member of the Board of Directors

Cook Children's Health Plan, Member of the Board of Directors

Tarrant County Bar Foundation, Sustaining Charter Fellow

Previous Chair of the Board of Directors and Board Member

Texas Bar Foundation, Sustaining Fellow

Trinity Valley School

Former Board Member, Officer, and Chair of Trustees Committee

Friends of Children, Inc. (Ronald McDonald House of Fort Worth)

Former Officer and Chairman of the Board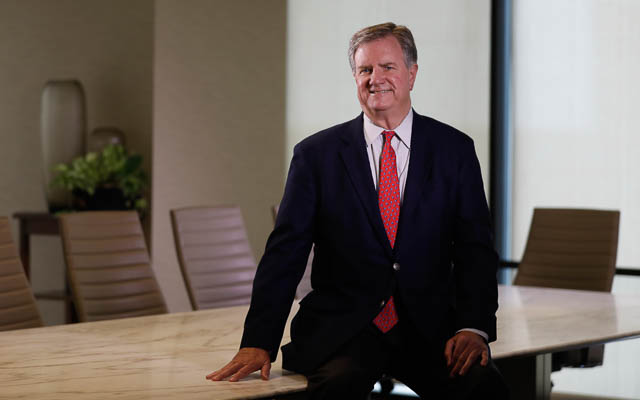 817.347.3622
Representative Experience & Services
One of the main areas of Rick's practice centers on businesses and civil litigation work, which draw from his experience handling a wide range of business transactions, controversies, and litigation. While his history of legal work in energy (oil, gas, and electric) and commercial litigation is extensive, he also has significant experience working with clients in business formation, corporate governance, operations, financing, contracting, sales, acquisitions, employment matters, and related litigation. Some services and background include:
Providing counsel on the many legal aspects related to running a business, such as operations, sales, acquisitions, mergers, purchases, and regulatory compliance

Advised one of Texas' largest electric cooperatives on a full range of matters, such as governance, operations, contracting (including electric service, franchise, and construction agreements) and litigation
Rick also regularly handles matters related to real estate, which among other key areas can also specifically involve construction projects and the real estate needs which energy and utilities companies face every day. He also covers very specific aspects of real estate, such as condemnation and eminent domain and landlord/tenant law. Some of his services and experiences in this sector include:
Representation of clients in conjunction with real estate sales, purchases, development, and construction

Handling dispute resolution and litigation related to matters of real estate

Advising clients in oil and gas negotiations, including leasing, operations, purchase and sale of properties, participations, and any dispute resolution and litigation

Representation of land owners in condemnation negotiations and litigation

Worked on proceedings related to the development of the Barnett Shale and the CREZ transmission project, including representation before the Public Utility Commission of Texas (PUC) and in related condemnation negotiations

Represented local governmental entity with respect to a $29+ million dollar college branch campus project, including land acquisition, construction of facilities and infrastructure and the leasing of the campus to the applicable college district

Advised major university in conjunction with its building projects, including in excess of $450+ million in new facilities and upgrades